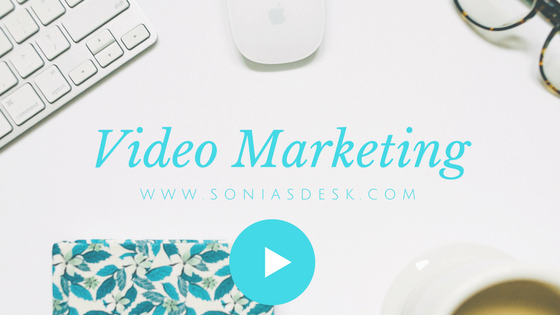 It's no secret video is hot. Every time you scroll through your Facebook feed you're inundated with video. Everything from micro videos of images with music added, to funny baby and cat videos, to 30 minute Facebook Live videos. This is not by accident.
Facebook's algorithm is pushing out video more that static posts and will continue to grow in this direction.
As stated in Animoto's blog, last year Facebook CEO Mark Zuckerberg said, "Ten years ago, most of what we shared and consumed online was text. Now it's photos, and soon most of it will be video. We see a world that is video first with video at the heart of all our apps and services."
Animoto surveyed 1,000 consumers and 500 marketers to find out how video is making an impact in today's golden age of video. These are some of the highlights they found:
64% of consumers say watching a marketing video on Facebook has influenced a purchase decision in the last month.
92% of marketers make videos with assets they already have.
81% of marketers are optimizing their social videos for mobile viewership, including 39% that are creating square and/or vertical videos.
Marketers feel the most confident about reaching customers with video on Facebook and YouTube. Consumers are still viewing on these platforms, but are also starting to expand the platforms where they're watching branded video content. The top three channels they're watching videos from brands are Facebook, Instagram Stories, and Snapchat.
Check out their infographic below.
Read Animoto's post on The State of Social Video here.
In order to continue growing engagement, likes and shares on business Facebook fan pages, it is crucial that marketers start posting or post more video. In fact, it was recommended at the last Social Media Marketing World, that rather than posting 5 static posts per week, for example, that we post 2 videos per week, and we will still see an increase in engagement.
So let's give it a try. Have you seen increased engagement on your Facebook fan page with video?
www.soniasdesk.com- Virtual Assistant | Online Marketing |Podcast Production Support